Advertiser Disclosure
We are an independent, advertising-supported comparison service. Our goal is to help you make smarter financial decisions by providing you with interactive tools and financial calculators, publishing original and objective content, by enabling you to conduct research and compare information for free – so that you can make financial decisions with confidence. The offers that appear on this site are from companies from which TheSimpleDollar.com receives compensation. This compensation may impact how and where products appear on this site including, for example, the order in which they appear. The Simple Dollar does not include all card/financial services companies or all card/financial services offers available in the marketplace. The Simple Dollar has partnerships with issuers including, but not limited to, Capital One, Chase & Discover. View our full advertiser disclosure to learn more.
Pre-Qualified Credit Card Offers
Getting pre-qualified for a credit card can help to improve your credit score if you have bad credit or a limited credit history. Fortunately, top card issuers help you pre-qualify for their top offers on their website. We have vetted all the available offers and identified the best cards currently on the marketplace. Check out the best pre-qualified cards of 2019 below!
The Best Pre-Qualified Credit Cards of 2019
Credit Cards for People with Bad Credit
Most of the card issuers above offer at least one card for people with less-than-perfect credit. By seeing if you pre-qualify, you can get a good idea of what kind of card you should apply for based on your credit history.
Still, there are a ton of different credit cards geared specifically at people with bad credit as well. If your score is considerably lower than average and you're not having any luck getting pre-qualified with one of the links above, you can also scour our guide on the Best Credit Cards for Bad Credit. While some cards for people with bad credit come with fees and higher interest rates, they can help you improve your credit regardless, provided you use them responsibly.
Five Ways to Boost Your Credit Score Fast
Whether your credit is fair or poor, moving the needle upward should be at the top of your agenda. If you can't qualify for a credit card or are scared to try because your score is so low, use these four strategies to boost your credit score fast:
Try a secured credit card instead.
While unsecured credit cards extend an actual line of credit, secured credit cards require a cash deposit you can borrow against. Because you must put down a cash deposit that is normally equal to your credit limit, secured cards are fairly easy to qualify for — the bank has little to lose if you default, since they'll just keep your deposit.
Since secured credit cards report your credit activity to the three major credit reporting agencies – Experian, TransUnion, and Equifax – using a secured credit card responsibly can help you improve your credit score month by month, and most issuers will eventually let you "graduate" to a regular card.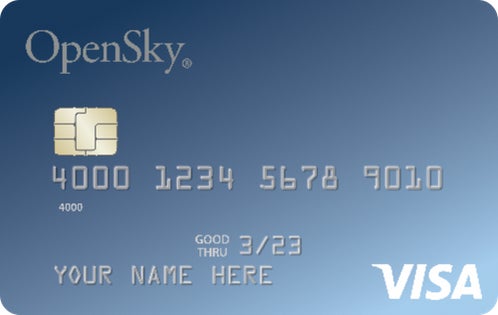 Apply now
at Capital Bank's secure website
Check your credit report for errors.
If you haven't checked your credit report recently, you'll want to do that right away. An error on your credit report can wreak havoc on your score without you even knowing. Fortunately, you can get a free copy of your actual credit report from all three credit reporting agencies for free once per year from AnnualCreditReport.com.
Clear up any debts in collections or default.
Once you've scoured your credit report for details, you should make cleaning up any problems a priority. If you have debts in collections or default, you should focus on repaying those debts right away. In the meantime, make sure to keep all of your bills current as well.
Pay all of your bills on time.
Most lenders rely on the FICO credit scoring method, in which your payment history makes up 35% of your score. If you want to make a big impact on your credit score, one of the best things to do is to pay all of your bills on time, every time. Never pay late, and you'll never ding your score for late payments or pay late fees.
Pay down balances.
While paying your bills religiously is the best way to improve your credit score over the course of months or years, the second biggest factor influencing your credit score is the amount of debt you carry relative to your credit limit. If you have a maxed-out credit card (or any line of credit where you're using more than 20% to 30% of the available credit), paying down that balance will improve your credit score almost instantaneously.
Too long, didn't read?
It's a common catch-22: Having bad credit can make it difficult to qualify for a credit card that might help you improve your credit score over time. If you have a poor credit history but want to apply for a credit card, the best thing you can do is try to pre-qualify for a card to protect your credit report from hard inquiries.
Using the links above, you can get a general idea of where you stand. If your credit score is too low, on the other hand, you should should focus on improving your score with whatever means necessary. As with anything else worth doing, building credit takes time.
Editorial Note: Compensation does not influence our recommendations. However, we may earn a commission on sales from the companies featured in this post. To view our disclosures, click here. Opinions expressed here are the author's alone, and have not been reviewed, approved or otherwise endorsed by our advertisers. Reasonable efforts are made to present accurate info, however all information is presented without warranty. Consult our advertiser's page for terms & conditions.