Advertiser Disclosure
We are an independent, advertising-supported comparison service. Our goal is to help you make smarter financial decisions by providing you with interactive tools and financial calculators, publishing original and objective content, by enabling you to conduct research and compare information for free – so that you can make financial decisions with confidence. The offers that appear on this site are from companies from which TheSimpleDollar.com receives compensation. This compensation may impact how and where products appear on this site including, for example, the order in which they appear. The Simple Dollar does not include all card/financial services companies or all card/financial services offers available in the marketplace. The Simple Dollar has partnerships with issuers including, but not limited to, Capital One, Chase & Discover. View our full advertiser disclosure to learn more.
Best Secured Credit Cards of 2021
A secured credit card can help you build your credit history. The best secured credit cards have minimal security deposit requirements and low fees, allowing you to start improving your credit even if you don't have much cash on hand. Keep reading below to browse our top picks of the best secured credit cards of 2020.
If you have a thin credit history and can't get approved for a credit card, you may want to look into getting a secured credit card. Secured credit cards are designed to help you build your credit, so they have flexible minimum credit score requirements and are much easier to qualify for than traditional credit cards.
Unlike regular credit cards, secured credit cards don't have strict qualification requirements, but they do require a security deposit to reduce the risk for the lender. Once you get approved, you often only need a small security deposit of a few hundred dollars to open your account, which serves as both your credit limit and collateral in case you default.
Since secured credit cards have such low credit limits, they're great for young adults who are just learning how to manage their spending. Secured credit cards are also useful for those who want to rebuild their credit scores after a financial rough patch. In fact, cardholders who kept their secured credit card accounts open and in good standing for two years were able to increase their credit scores by an average of 24 points, according to the Federal Reserve Bank of Philadelphia.
Best for instant approval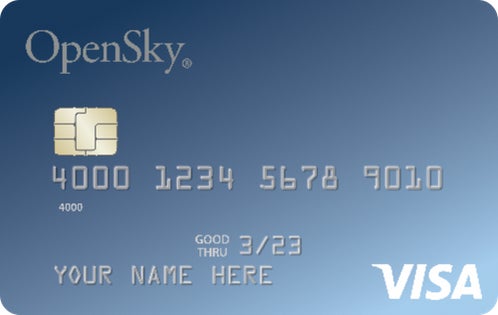 Apply now
at Capital Bank's secure website
Who should get it
Some companies check your credit score before issuing you a secured credit card, which results in a hard inquiry on your credit report that can damage your credit. But luckily, you can apply for cards that have an instant approval process, like the OpenSky® Secured Visa® Credit Card, without any negative impact on your credit score.
How to use it
For the OpenSky® Secured Visa® Credit Card, make a larger security deposit to boost your credit limit and improve your debt ratio. Additionally, it's wise to make purchases and payments regularly to avoid a $10 per month account inactivity fee with this card.
Consider this
$10 per month fee after a year of inactivity

$35

annual fee
No monthly credit score updates
Why you'll love it
The OpenSky® Secured Visa® Credit Card grows with you, having refundable deposit options from $200 up to $3,000. Additional perks of this card include automated payment reminders and fraud protection.
Best for low APR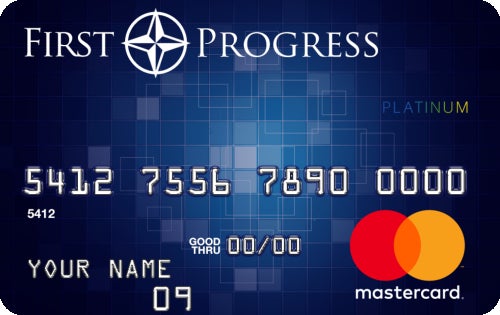 Apply now
at First Progress's secure website
Who should get it
If you have trouble paying off your credit card in full each month, you should consider the First Progress Platinum Prestige Mastercard® Secured Credit Card. At just 9.99% (Variable) , this card has one of the lowest APRs compared to other cards and could save you tons of money in interest if you ever carry a balance.
How to use it
To make the most out of the First Progress Platinum Prestige Mastercard® Secured Credit Card, deposit anywhere between $200 to $2,000 to open your secured line of credit. It's also important to pay your balance in full and on time to avoid interest and possibly receive a credit line increase.
Consider this
Low maximum credit limit of $2,000

$49

annual fee
Not available to Arkansas, Iowa, New York or Wisconsin residents
Why you'll love it
In addition to a low APR, the First Progress Platinum Prestige Mastercard® Secured Credit Card offers 24/7 customer service, a refundable security deposit and the chance to earn a higher credit limit over time. The card issuer has no minimum credit score and doesn't require applicants to have any credit history. Additionally, the card is accepted nationwide.
Best for doubling your credit line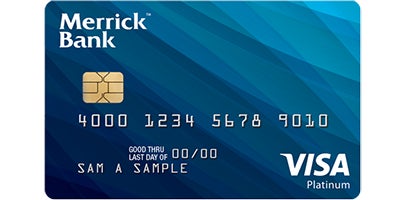 Apply now
at Merrick Bank's secure website
UNITY® Visa Secured Credit Card
Who should get it: If you have high-interest credit card debt that you want to pay off, then this is the card for you. The UNITY® Visa Secured Credit Card is one of the only secured credit cards that allows you to make balance transfers and get a low introductory rate on them. For a full six months, you'll pay just 9.95% on your balance transfers, which is far cheaper than the average 15.10% APR for credit cards.
How to use it: You'll want to pay a deposit to set your credit limit with the UNITY® Visa Secured Credit Card. Take advantage of the card's best feature by transferring a high-interest balance to the card since it offers a low introductory balance transfer APR of 9.95% during the first six months.
Consider this:
A higher-than-average minimum security deposit of $250
Annual fee of $39
3% of each transaction in U.S. dollars. foreign transaction fee
Why you'll love it: In addition to balance transfers, the UNITY® Visa Secured Credit Card offers a competitive APR on purchases and a high credit limit of $10,000. It's a great choice for people who need to rebuild their credit and pay down debt.
Pro Tip: To take advantage of the introductory interest rate, make sure your payments are always on time. If one of your payments is more than 60 days late, you'll lose the 9.95% interest rate on balance transfers before the introductory period is up.
Compare the best secured credit cards of 2021
*Based on creditworthiness
Secured Mastercard® from Capital One
Who should get it: If you don't have a lot of money saved up for deposits and fees, you should consider getting the Secured Mastercard® from Capital One. For as little as $49 refundable security deposit, you can open an account and get access to a $200 line of credit that will help you rebuild your credit score.
How to use it: The Secured Mastercard® from Capital One gives you access to a higher credit line as long as you pay your first five monthly bills on time. Plus, you can pick your monthly payment due date. Use the extra perk of a personalized payment date to pay your balance in full and on time to avoid interest, build credit and possibly increase your credit line.
Why you'll love it:
The Secured Mastercard® from Capital One is a super low-cost credit card with no annual fees, but you wouldn't know it from its long list of perks. If you make your first five monthly payments on time, you'll get access to a higher line of credit — no additional deposit required. You'll also get free alerts whenever your credit score changes, a personalized payment schedule, round-the-clock customer service and more with this top-notch secured credit card.
Things to consider:
No rewards
May check your credit when you apply, which could impact your credit score
Pro tip: Make your payments on time to avoid the up to $40 late fee and get access to a higher line of credit after five months without an additional deposit.
FAQs
Secured credit cards are designed to help you establish a credit history or rebuild your credit score after a financial hardship. Unlike traditional unsecured cards, many secured cards don't require you to have a minimum credit score or extensive credit history to qualify, and some don't even require a bank account. However, all secured credit cards do require you to provide a small security deposit when you open your account. Your deposit serves as your credit limit and "secures" your card, protecting the lender in case you default.
Secured credit cards require you to put down a small deposit that serves as your credit limit. Unsecured credit cards, on the other hand, don't require any kind of deposit. That's why unsecured credit cards are harder to qualify for. Since the lender doesn't have any protection in case you default, you need to have a good credit score to get approved for an unsecured card, especially if it has a high credit limit or special perks.
By paying off your full credit card balance each month, you will avoid paying interest and help build your credit score faster. If you do have a balance that carries over, be sure to keep your credit utilization at 30% or less to demonstrate control. Your credit utilization ratio is a key factor in determining your credit score and accounts for up to 30% of your FICO score, so it's best to keep a close eye on it.
Although secured cards are much easier to qualify for than other credit cards, your application can still be denied. A lender may deny you if you have insufficient income, a history of bankruptcy or a history of delinquencies with the issuing bank. If you do get denied when you apply for a secured card, you have a right to know why because of the Fair Credit Reporting Act. Make sure you contact the bank to find out the reason behind the rejection, so you can fix those issues and apply for another card in the future.
Your credit score is a number between 300 and 850 that is calculated using the data in your credit report. There are two main factors that influence your credit score — payment history and credit utilization ratio. Your payment history provides a record of whether or not you've paid your bills on time and helps lenders gauge your level of financial responsibility. The other important metric, credit utilization ratio, helps lenders see how you are managing the credit available to you. Having a high credit utilization ratio signals that you may be overextended, which will lead to missed payments, so you should do what you can to keep it low.
Other secondary factors that help determine your credit score include the length of your credit history, your mix of different types of credit and your history of opening new accounts.
There are three major credit reporting agencies — Equifax, TransUnion and Experian. They collect data about you, your credit history and compile it into a report that's used to calculate your credit score.
To avoid racking up a high balance you can't pay off, only use your credit card to buy things you can afford. Although it's tempting to use your card to pay for nice things that are out of your price range, doing so will lead you down a slippery slope. You'll end up carrying a balance on your card and accruing interest, which will raise your payments and make it harder to pay off your debt completely.
Pros and cons of secured credit cards
Pros
Secured credit cards are one of the best ways to build your credit and establish good financial habits for your future. Unlike prepaid credit cards, activity on secured credit cards usually gets reported to all three major credit reporting agencies. So if you make regular, consistent payments on your credit card, you're likely to see a significant boost in your credit score.
Another positive is that secured credit cards are a great learning tool for people who are new to credit or who struggle with managing their spending. They also typically have much lower credit limits than unsecured credit cards, so it's harder to run up a balance you can't afford. This makes the secured route less risky overall and better for new cardholders and people who have had trouble limiting their spending in the past.
Cons
Although there are secured credit cards with relatively low minimum deposits and fees, some people may find it hard to save up enough money to open an account. If you have limited savings, a credit-builder loan may be a better option for you. Credit builder loans allow you to build your credit without putting up collateral, as the money you borrow is held in an account and isn't released until you successfully make all the payments.
Another drawback of secured credit cards is that they tend to have higher interest rates than regular, unsecured credit cards. If you don't pay off your balance in full each month, you can end up paying a lot in interest.
Please Note: Information about the Secured Mastercard® from Capital One have been collected independently by TheSimpleDollar.com. The issuer did not provide the details, nor is it responsible for their accuracy.
Editorial Note: Compensation does not influence our recommendations. However, we may earn a commission on sales from the companies featured in this post. To view our disclosures, click here. Opinions expressed here are the author's alone, and have not been reviewed, approved or otherwise endorsed by our advertisers. Reasonable efforts are made to present accurate info, however all information is presented without warranty. Consult our advertiser's page for terms & conditions.