Advertiser Disclosure
We are an independent, advertising-supported comparison service. Our goal is to help you make smarter financial decisions by providing you with interactive tools and financial calculators, publishing original and objective content, by enabling you to conduct research and compare information for free – so that you can make financial decisions with confidence. The offers that appear on this site are from companies from which TheSimpleDollar.com receives compensation. This compensation may impact how and where products appear on this site including, for example, the order in which they appear. The Simple Dollar does not include all card/financial services companies or all card/financial services offers available in the marketplace. The Simple Dollar has partnerships with issuers including, but not limited to, Capital One, Chase & Discover. View our full advertiser disclosure to learn more.
Five Times It Makes Sense to Pay College Tuition With a Credit Card
Many people view college as an investment of time and energy that can help them get ahead. By earning a college degree in an in-demand field, they can position themselves for a profitable career that will stand the test of time.
Unfortunately, college requires more than time and energy; it requires a considerable financial investment, too. Consider the fact that the average tuition paid for the 2017-2018 school year worked out to $9,970 nationally for public, four-year universities. When you add in other costs like books and room and board, the annual costs soar to $20,770 per year. And even public, two-year schools cost students an average of $11,970 per year when you add in the extras that make attending college feasible.
Now, here's the good news: If you're fortunate enough to have the cash to pay for college tuition outright, it's possible to benefit from this sudden surge in your annual expenses. With a cash-back or travel rewards credit card, you can parlay the costs of college tuition into money in the bank, gift cards, airline miles, and more.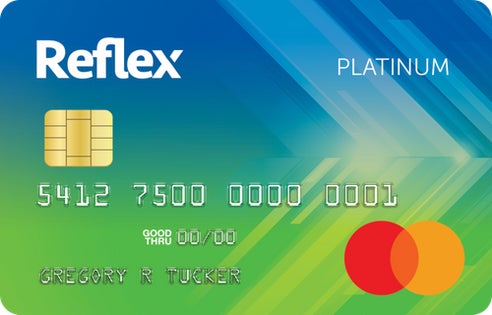 Apply now
at Celtic Bank's secure website
Five Reasons to Pay College Tuition With a Credit Card
But, should you pay college tuition with a credit card? Now that's an entirely different question. It's important to understand that there's a time and place for charging college tuition. In short, doing so is only beneficial if you have the cash to pay tuition in full and didn't plan to take out any student loans.
If you need to borrow money to pay for college, you'll be a lot better off taking advantage of federal student loans that offer low interest rates and consumer protections like deferment and forbearance along with income-driven repayment plans.
At the end of the day, borrowing money for school via a credit card would be stupid expensive. The average interest rate on credit cards is now over 16%, but the average rate on many federal student loans is a little over 4%.
Instances where it can make sense to pay college tuition with a credit card include:
#1: Your college doesn't charge a fee when you use credit to pay tuition.
One of the biggest factors you should consider before you use a credit card to pay college tuition is whether or not your school allows you to charge tuition without a fee. A 2016 survey from CreditCards.com revealed that hundreds of colleges charge a fee for accepting credit card payments — usually around 2.5% to 2.75%, enough to cover the fee that card issuers charge merchants. However, some schools, including Liberty University, Hampton University, and Middle Tennessee State University, didn't charge a fee for using credit that year.
The first step you'll want to take before you decide is determining whether your school accepts credit cards and, if so, if there's a fee for using credit for payment.
If there's no fee for using credit and you have the cash to pay your bill in full, then you're in the best position to benefit. By charging tuition on your favorite rewards card and paying your bill off immediately, you can benefit from the rewards you earn without paying extra for them.
#2: The fee you'll pay is less than the rewards you'll earn.
Now, let's say your college does charge a fee — but it's fairly small. For example, the University of Houston charged only 1.54% to use credit for tuition in 2016. In that case, a cash-back card that doled out a higher rate of return would leave you ahead.
Let's say you signed up for the Discover it® Cash Back. This card offers only 1% back on regular purchases, but Discover will match your earnings for the first year. With this card option, you could charge $10,000 in college tuition at the University of Houston, pay a $154 fee, and earn $200 in cash back at the end of your first year.
If you wanted to earn travel rewards instead, you could consider a card like the Discover it® Miles. This card offers only 1.5 miles per dollar you spend, but again, Discover will match what you earn after 12 months. With that in mind, you're actually earning 3% back your first year with no annual fee. Plus, you can redeem these miles to cover any travel purchase you want.
If your school charges a fee for using credit but it's fairly low, look for rewards cards that pay a rate of return high enough for the hassle to be worth it.
#3: You're going after a huge signup bonus.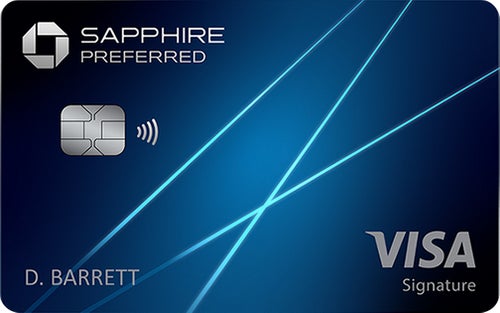 Learn more
Another instance where it can make sense to charge some of your college expenses or tuition to a credit card is when you're pursuing a big signup bonus. Since many of the top travel and rewards cards offer bonuses worth hundreds of dollars when you spend several thousand on your card within a few months, charging college tuition in these situations can be well worth it.
Let's say you have your eye on the Chase Sapphire Preferred® Card. This card offers 60,000 points worth $1,000 in travel after you spend $4,000 on purchases within three months of opening your account. Imagine you attend a college where you're charged a 2.5% fee for using a credit card. If you charged the full $4,000 to meet the minimum spending requirement on this card, you'd pay a $100 fee to your school. In return, you would receive 60,000 points worth $750 in travel. That's a no-brainer.
There are plenty of other travel and cash-back cards that offer huge bonuses as well, so make sure to explore options and strategize your signups to get the most out of your tuition bills.
#4: You need to meet an annual spending threshold.
In addition to signup bonuses, many cards offer additional perks if you meet an annual spending threshold.
Whenever you have an annual spending threshold to meet, it can make sense to pay college tuition with credit to make sure you get there. Just make sure you the fee you're paying is worth less than the benefit you're pursuing.
#5: You want a short-term loan at 0% APR.
This last situation is a tricky one because it only works if you need a short amount of time to repay your tuition bill. However, this option can save you money if you're able to pursue it responsibly.
Because some cards offer 0% APR on purchases for a year or more, they can work as an interest-free short-term loan. The best part is, you'll typically pay no fees for using a balance transfer card to score 0% APR on purchases.
Let's say you signed up for the Chase Slate® (currently unavailable through this site). While this card is popular for balance transfers since there's no fee for balances transferred within the first 60 days, it's also a smart option for purchases. Not only do you get 0% APR on balance transfers for 15 months, but you get 0% APR on purchases made during that time.
If you charged your college tuition to this card, you would essentially get an interest-free loan for a full 15 months. However, you should only try this strategy if you know for a fact you can pay off your loan within that time frame. Because the interest rate on this card will reset to 16.24% to 24.99% after the introductory offer period depending on your creditworthiness, this option is far too expensive if you need to pay back your student loans over the long haul.
Too long, didn't read?
Is paying college tuition with a credit card a good idea? It can be, but only if you have the cash to pay your bills in full as soon as your statement closes. Because credit cards come with far higher interest rates than other financial products, they are rarely the best option when you need to borrow money and repay it slowly over time.
Before you charge college tuition to a credit card, ask yourself whether you're doing it to get ahead or whether it could put you in financial peril. If you have the cash to pay for college, then you're in a good spot to benefit from rewards while you pay for school. If not, you should probably turn to federal student loans instead.
Please Note: Information about the Discover it® Miles and Discover it® Cash Back have been collected independently by TheSimpleDollar.com. The issuer did not provide the details, nor is it responsible for their accuracy.
Editorial Note: Compensation does not influence our recommendations. However, we may earn a commission on sales from the companies featured in this post. To view our disclosures, click here. Opinions expressed here are the author's alone, and have not been reviewed, approved or otherwise endorsed by our advertisers. Reasonable efforts are made to present accurate info, however all information is presented without warranty. Consult our advertiser's page for terms & conditions.