Advertiser Disclosure
We are an independent, advertising-supported comparison service. Our goal is to help you make smarter financial decisions by providing you with interactive tools and financial calculators, publishing original and objective content, by enabling you to conduct research and compare information for free – so that you can make financial decisions with confidence. The offers that appear on this site are from companies from which TheSimpleDollar.com receives compensation. This compensation may impact how and where products appear on this site including, for example, the order in which they appear. The Simple Dollar does not include all card/financial services companies or all card/financial services offers available in the marketplace. The Simple Dollar has partnerships with issuers including, but not limited to, Capital One, Chase & Discover. View our full advertiser disclosure to learn more.
Looking for Travel Insurance? Check Your Wallet First
Just last winter, my husband and I took a much-anticipated vacation to Jamaica with some friends. Not only was it a nice way to break up the cold Midwestern winter, but it was also nice just to get away.
That's probably why we paid so little attention to what was going on back home; we were having too much fun. Unfortunately, a huge front of ice and snow took over most of the Midwest while we were gone, reaching down as far as Charlotte, N.C. – the city we were supposed to fly back to.
On the day we were scheduled to pack up and leave, we were surprised to find that our flight was cancelled. Even more surprising was the fact that our airline didn't have a single flight we could take home that day.
We were lucky we hadn't yet left the resort, and even luckier that they had an empty room we could book for an extra night. Furthermore, we were lucky to get a room once again when all the flights home were cancelled the second day.
But those extra nights weren't free, and the additional $520 I had to fork over hurt. Not only was it a higher nightly rate than I had paid in our original reservation, but it was also completely unplanned for. Since we use a zero-sum budget, we never have an extra $520 sitting around in our checking account. Nope, that money had to come right out of savings – and I wasn't happy about it.
Taking Advantage of Travel Insurance
I didn't think much about travel insurance while I was still on vacation, but I promptly began figuring out if our trip was covered once I got home. And we were in luck.
Since I paid for our flights with my Ink Plus® Business Credit Card, I was supposedly covered by free travel insurance. According to Chase, the free coverage this specific card offers includes reimbursement for reasonable additional expenses, such as meals and lodging resulting from a delay for greater than 12 hours caused by certain hazards. The only caveat is that covered hazards cannot be the fault of the airline — which, in this case, wasn't a problem.
After I realized my expenses might qualify for the free travel insurance offered by my Chase card, I got to work gathering the required documentation. That was the hard part, unfortunately. Not only did I not have the paper copies of my ticket like they requested, but I could not get U.S. Airways to reply to me in any way, shape, or form. I needed a letter stating that my flights were cancelled due to inclement weather, and I couldn't get one.
Fortunately, it didn't matter. After sending what documentation I could come up with to Chase, I was promptly refunded a total of $581 – the cost of our two extra nights at the hotel and our airport meals. Truthfully, it was one of easiest things I have ever done.
Choosing a Card with Travel Insurance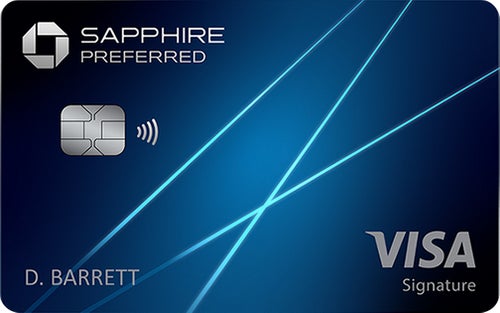 Learn more
From that point on, I was sold on the merits of using cards that offer this perk when booking travel. Not only do popular Chase cards such as the
Chase Sapphire Preferred® Card
carry this type of coverage, but various cards from other issuers do as well. For example, different American Express cards offer various type of coverage, as do some Citibank and Capital One cards.
Types of coverage offered for free vary widely, however, with most including some combination of trip cancellation/trip interruption insurance, along with perks like lost baggage insurance, or emergency evacuation coverage.
That's why it's crucial to plan ahead before you go. Before you use your favorite credit card to book a trip, make sure you know which type of travel coverage it offers, if any, and how it stacks up. You can also consider using the coverage your credit card offers in combination with a purchased policy that provides additional coverage for things like medical expenses. If you want to read more about what travel insurance does and doesn't cover, make sure to read our post on the best travel insurance options in 2020.
In my case, I was thrilled to find I had coverage. Although I did have to pay my extra expenses out of pocket initially, I was ultimately reimbursed for every cent. Considering the fact I didn't even pay for the coverage, I was seriously impressed with how well things worked out.
Two extra days in Jamaica is hardly anything to complain about – especially since they ended up being free.
Have you ever filed a claim with travel insurance? What is your favorite card to book travel with?
Editorial Note: Compensation does not influence our recommendations. However, we may earn a commission on sales from the companies featured in this post. To view our disclosures, click here. Opinions expressed here are the author's alone, and have not been reviewed, approved or otherwise endorsed by our advertisers. Reasonable efforts are made to present accurate info, however all information is presented without warranty. Consult our advertiser's page for terms & conditions.