Advertiser Disclosure
We are an independent, advertising-supported comparison service. Our goal is to help you make smarter financial decisions by providing you with interactive tools and financial calculators, publishing original and objective content, by enabling you to conduct research and compare information for free – so that you can make financial decisions with confidence. The offers that appear on this site are from companies from which TheSimpleDollar.com receives compensation. This compensation may impact how and where products appear on this site including, for example, the order in which they appear. The Simple Dollar does not include all card/financial services companies or all card/financial services offers available in the marketplace. The Simple Dollar has partnerships with issuers including, but not limited to, Capital One, Chase & Discover. View our full advertiser disclosure to learn more.
Why We Pay Our Credit Card Bills More than Once Per Month
Since writing about credit cards is a big component of my work, I've had nearly every rewards credit card at some point in my life. At any given time, my husband and I will have 20 or more credit cards across our personal and business credit profiles. Some we keep for the long haul, and some we cancel after experimenting with their benefits.
Since we abhor debt, however, we never pay a single cent of interest and take special care to avoid situations where we might spend more money than we have. Any annual fees we pay are carefully thought out and anticipated, and usually part of a larger plan to earn rewards that more than offset the fees.
The benefits of this strategy have been enormous – at least for us and the way we want to live our lives. Over the years, we've cashed in hotel loyalty points, airline miles, cash back rewards, and flexible travel credit to travel all around the world.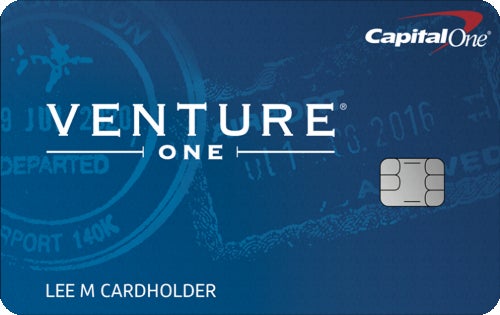 Apply now
at Capital One's secure website
Five Reasons We Pay Our Credit Card Bills More Than Once a Month
It's a ton of fun, yes, but it can get complicated. Depending on our goals and the rewards we're trying to rack up, we often use four to seven credit cards at any given time. To make our lives easier, we've come up with a simple system that solves the majority of problems that arise from using multiple forms of payment each month. Since we stick to a zero-sum budget, we need to ensure our spending stays in check regardless of how many credit cards we use.
Over time, I learned that paying our credit card bills multiple times per month is the easiest way to stay on track with our goals and simplify our lives. Here are a few reasons we pay bills a few times per month – and the benefits we get in return.
Reason No. 1: It keeps us on track with our budget.
Using a zero-sum budget means coming up with a reasonable spending threshold for every part of your life. For us, that means limiting grocery spending, miscellaneous spending, and entertainment spending to $600, $200, and $100 each month, respectively.
By paying our credit card bills multiple times each month, I'm able to check in and see where we're at in each of these flexible categories. If we've spent more than half of our budget in any category before the month is half over, I know it's time for us to slow down. If we're right on track, on the other hand, I can plan the rest of that month's spending accordingly.
We've talked about the benefits of tracking your spending many times. By taking a close look at your spending regularly, you can spot weaknesses and look for ways to improve — in real time, not after the fact.
Reason No. 2: It helps us avoid late payments.
While I've never had a problem making late payments in the past, paying off our credit cards more than once per month ensures a late payment never happens.
Since late payments can do serious damage to your credit score, avoiding them at all costs is important. Remember, your payment history makes up 35% of your FICO score, good or bad.
Reason No. 3: It ensures we never pay interest.
Since my family mostly uses rewards credit cards to rack up points for travel, it would be silly to carry a credit card balance and pay interest on our purchases that would erode the value of those rewards. By paying our credit card bills multiple times per month, I ensure we never pay a cent in interest or spiral into debt.
Since rewards credit cards tend to charge higher interest rates than average, this is especially important if you use cards like I do – to rack up points. If you do carry a balance while pursuing rewards, it's almost guaranteed that the interest you pay will wipe out any rewards you earn.
Reason No. 4: It forces us to 'get real' with our spending.
Paying our bills multiple times per month is also an exercise in self-restraint. By checking in with our bills often, we're forced to accept our spending and fork over the cash to cover our purchases regularly.
While paying with a credit card makes it easy to put off the pain of each purchase, using your actual money to pay your bill hurts – and it should.
Reason No. 5: It keeps our debt utilization ratio at zero, which is exactly where I like it.
A lot of people assume that their credit utilization — the amount of your available credit limit being used, which is the second biggest factor in your credit score — remains at zero if they pay their bills in full when their credit card statement closes. Unfortunately, that's not true: In the real world, your balance is reported to the credit reporting agencies – Experian, Equifax, and TransUnion – once per month, regardless of whether you pay it off right away.
When you pay your credit card bills in-full multiple times per month, it's easier to keep your credit utilization at or near zero.
Too long, didn't read?
Juggling more than one credit card isn't everyone's cup of tea, but I've found it works well for my family provided we stay committed to our goals. By using a zero-sum budget, tracking our spending faithfully, and paying our credit card bills more than once per month, we enjoy the upside of credit card rewards without enduring any of the downsides.
If you plan to use credit to earn rewards, you might want to consider a similar strategy. By paying your cards off outside of your regular billing statement, you can stay true to your budget, avoid credit card interest and, most importantly, avoid debt. Most importantly, paying your bill regularly forces you to confront your spending all the time. If you're not happy with yourself, you'll know you have no one else to blame.
Do you pay your credit card bills more than once per month? If so, why?
Editorial Note: Compensation does not influence our recommendations. However, we may earn a commission on sales from the companies featured in this post. To view our disclosures, click here. Opinions expressed here are the author's alone, and have not been reviewed, approved or otherwise endorsed by our advertisers. Reasonable efforts are made to present accurate info, however all information is presented without warranty. Consult our advertiser's page for terms & conditions.